AA Quality Transmission
AA Quality Transmissions is owned and managed by Don Stone. Don is recognized throughout the industry for his vast knowledge about transmission repair & service. Don believes in getting vehicles fixed right the first time and saving customers money. Don is also active in many trade associations including being President of the Florida chapter of the ASA.
Stuart FL
Transmission Repair & Service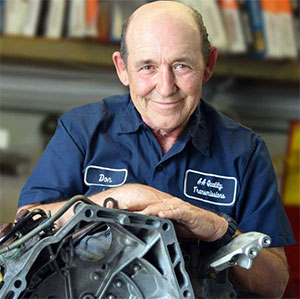 AA Quality Transmissions welcomes you to our website. We have been servicing automotive transmissions for our customers in Stuart and the surrounding Martin County area since 1994. Family-owned and operated by Don and Lori Stone, our team of technicians are automotive specialists striving to serve our customers in Stuart with honesty, expertise, and unequaled work ethics. These are the qualities that make ours the best transmission shop in Stuart. From day one, our goal has been to build our reputation on a foundation of truth and honesty. We know that it is only the result of our customers that we have grown to the position we are at today, Stuart's most trusted and reliable transmission service facility. When one finds an experienced mechanic that is can be trusted, that person becomes an asset to a vehicle's overall performance. Additionally, having great mechanics like those employed at AA Quality Transmissions will assist in preventing costly breakdowns and repairs. At AA Quality Transmissions, we develop routine maintenance plans for our customers' transmissions, plans that adhere to the manufacturer's recommended service schedules and individual driving habits.
Conveniently located at 728 SE Harper Street, AA Quality Transmissions offers decades of cumulative automotive service experience. Our shop is proud to be the ideal alternative to having a transmission repaired at a local dealership in Stuart. We stand behind our work with a warranty that is honored across the entire United States should there ever be a problem with a transmission after being serviced at our repair shop.